Dearest Pie,
I am so grateful that we developed a close friendship. 

It was a real privilege for me to be able to see the person in side your shell. It is a beautiful shell by the way, but, the person in side is more beautiful. 

I can't believe it's time for you to leave already. I know I'll never forget you or the times we spent together. It seems like we have shared so much and you have given me more than I could ever ask for. From the nicknames (Freddie and G for Gagambala) you gave me, the adventures (PFW) we went on together and the books, jokes and all the kilig moments (from Christian to Anderson) we shared. 

I loved getting your hugs, spank and your kagat-sa-pisngi-thingy (Sorry, dunno eh)

Thanks for helping me whenever I had questions.

I hope you will find your what you are looking for in your next adventure. I will miss our get together's and your sense of fun and humor. I will mostly miss the way you made me feel (those sweet smiles and cheeks). 

It does not get any easier to say goodbye to someone you care about. I will treasure our moments we shared. I hate being so sensitive. 

Love you tons and tons 
Fred xx
Here's your bag XD

(Sorry, ninakaw ko lang to from your twitah)
Tsikee in bullets:
Christian Grey

Chubby Cheeks and sweet smiles

Anderson

Romantic Novels

Mr. Carl Fredrickdsen and Russel

Dean

Boy bands

Coffee and Milk tea

Photographs
You're the most reliable, kind-hearted and thoughtful person I've ever known.
I love you to bits! We'll be missing you. Good luck and God bless ♥
smileshuggerssnuggleskissy-kissy
I have found new love, like i've never known before. I find myself waiting for you, in desperation and in hope. You have told me you love me, and it's hard for me to say. Our love is new, but i do love you. If i fall in too deep, i'll find myself in weep. You are my life, my soul and my passion, every waking moment i wish you here to embrace me. So please, if i tell you i love you, promise me i won't get hurt. because i love you and i'll love you like love has never seen before.
CARS:
AUDI R8 SPYDER
Christian Grey's car
Both Ana and Christian used this car in multiple occasions. Ana likewise owns a similar car in white. It was given to her by Christian on her 22nd birthday.
VOLKSWAGEN BEETLE
Anastasia Steele's car named Wanda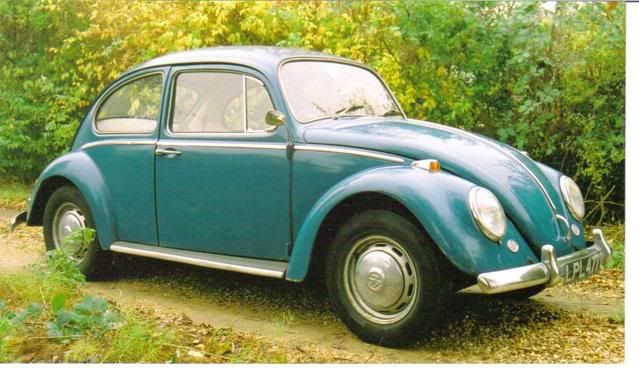 This has been given by Ray, Ana's stepfather. She has been using this for 3 years. Christian calls it a death trap.
AUDI A3
Anastasia Steel's car
Christian gave this car to Ana Steel to replace Wanda, the beetle. Ana refers to it as the "submissive special."
SAAB 9-3 CONVERTIBLE
The Graduation Gift
The Audi A3 is supposedly the "graduation gift." However, that wasn't really what Christian had in mind. The Saab 9-3 was purchased after the Audi A3 was damaged.
MERCEDES CLK
Katherine Kavanaghs' car
Ana used it to travel to Seattle to interview Christian Grey.
2008 CAMARO
Jack Hyde's car
FORD MUSTANG
During the chase in I-5, the Ford Mustang was specifically mentioned as the car who wouldn't move in traffic.
AUDI QUATTRO SUV
Christian's SUV. Taylor usually drives this vehicle.
VW MINIVAN
This minivan is the transportation used during Christian & Ana's visit to Aspen.
FLATBED TRUCK
This is the vehicle ridden by Christian and Ethan when they went fishing in Aspen.
EC135 EUROCOPTER
Charlie Tango
Christian pilots Charlie Tango, to and fro places. On several occasions, Christian and Ana rode the chopper going to Seattle and Portland.
GULFSTREAM IV JET
The Private Jet
This is Christian's private jet. It bears the name Grey Enterprises Holdings Inc across its fuselage.
BLANIK L-3
The Glider
This aircraft was used by Ana and Christian when they were gliding in Georgia.
PIPER PAWNEE
The Glider Tug
This aircraft tug the Blanik L-23.
FAIR LADY YACHT
The Honeymoon Ride
This is where Christian and Ana stayed during their honeymoon.
Look at this perfectly gorgeous man. Oh my oh my. He's the best Christian Grey in real life there can be! Please. Whoever's gonna produce/direct/select the cast for 50 shades of Grey movie, choose Matt Bomer as your Christian Grey!!! 

Oh, its like the Christian Grey on their honeymoon. Wearing RayBan's baby.

Why hello Charlie Tango. He's your pilot today.

He's definitely Christian Grey! Need I say more?

I'M MELTINGGGGGG. hnnnnnnnng.
I am panting, wanting and waiting!